Funerals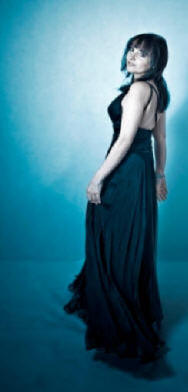 It's a classy, truly memorable and beautiful touch to have live music at your loved ones memorial service.
Di is highly experienced in providing you with easy musical help. It's affordable and very easy to have Di's gorgeous vocal abilities singing just for you and your loved ones.
Choose your own songs- maybe something traditional like Ave Maria or Amazing Grace, and then follow that with something very special to the loved one who has passed, a song by someone they loved. Di has performed songs by all of the following artists, as a tribute to lost loved ones.
Carpenters, Cold Chisel, Diana Ross, Dolly Parton, Aretha Franklin, Barbra Streisand, Bee Gees, Johnny O'Keefe, Elvis, Shirley Bassey, Cat Stevens, Bette Midler, Bob Dylan, Carole King, Tina Arena, Van Mossison, Wanda Jackson, Dusty Springfield, Pretenders, Roberta Flack, Roxette, Ed Sheeran, Kylie, Sade, Shania Twain, Linda Ronstadt, Connie Francis, Brenda Lee, Eagles, Adele Little River Band, Missy Higgins, Suzi Quatro, Taylor Swift, Whitney Houston, Wendy Matthews, Natalie Cole Olivia Newton John, Paul Kelly, Peter Frampton, P!nk, Fleetwood Mac. She really does know a LOT of songs.
At times the song can be very moving, or a light-hearted reflection on the loved-one's musical favourites.
Di can play her keyboard and sing, or simply stand and sing with a backing track, or perform colla vocè (solo voice). She can bring a small sound system if required.
Di performs quiet dignified music while everyone arrives and then later, as they leave, plus specially selected songs during the service- often along with your photo montage.
For requests where Di is unfamiliar with your choice, if possible, and given time (often with funerals, this can be very tight) she can even learn special songs for you. You can be assured she will do her utmost for you.
For ideas of songs people have chosen over the years, click here.
Just send an email.