Diamond Decades
in Cabaret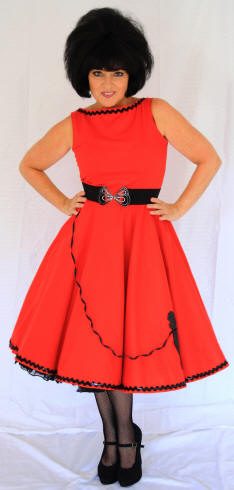 starring Di Solomon
her fabulous dancers The Diamantès
with awesome live band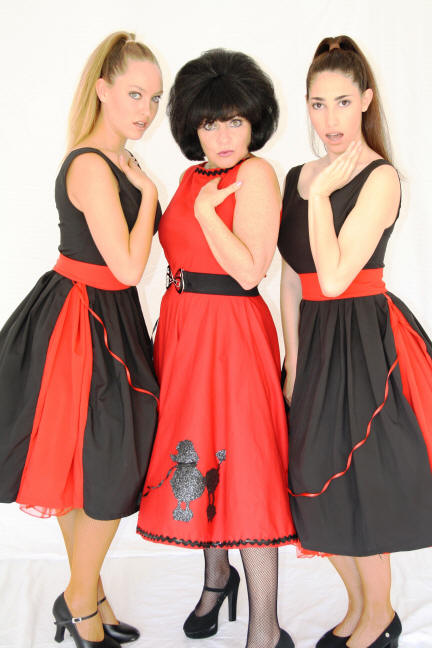 Diamond Decades showcases the very best from the 1950's, 60's, 70's & 80's and presents costumes, music and stories from the best ever four decades of music ever
Onstage with pocket rocket, truly amazing vocalist Di Solomon are her gorgeous talented dancers The Diamantès
and all live stage band The Diamonds
How much do love music from these four decades?
1950's
Hear Di croon like Connie Francis, rock it like Bill Haley and Wanda Jackson, wearing the full skirt and petticoats of the famous poodle dress, matching The Diamantès little doggie dresses. So cute!
1960's
Then into the girl groups of the sixties, along with the doo-wops comes the knee-high boots (Nancy Sinatra style) a little bit of Dusty and a smidge of Aretha and Tina Turner
1970's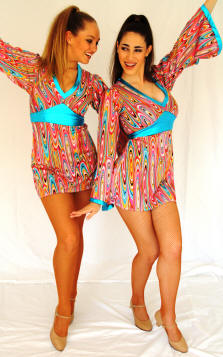 Bring on the disco divas with some Abba, a little Michael and rockin along with Suzi Quatro
1980's
Full swing into the decade of Madonna, Olivia NJ and Cyndi Lauper.
Add to the stage the live stage band The Diamonds featuring
Guitar, Bass, Drums, Keyboards, Saxes and reeds
No wonder Di Solomon has been nominated 12 years running for the Australian Club Entertainment Awards 'Piano/Vocalist of the Year' & taken home the glass statuette 7 times Di Solomon & dancers will use your in-house band & production, or bring everything for her own self-contained show, with 5 piece show band, sound system with lights
Also available, Di Solomon Solo, or with a Jazz Trio, or how about DiVersion Duo, trio or quartet
the